Palmlands Records is a Tech House music label from Dortmund, Germany. Wether it is national or international artists at Palmlands Records, all oft hem share the passion for groovy Tech House music. Since its founding in spring 2022, the label has been taking its guests to a world "underneath the palm trees" at regular label events. Those events preferably take place at unusual places like rooftops, public parks and port areas. Palmlands Records label parties are sustainable and easily accessible events for everyone who enjoys good Tech House music and a welcoming atmosphere in absence of discrimination or violence.
PALMLANDS KURZURLAUB (DAY AND NIGHT)
HAFENKOMBÜSE / STOLLEN134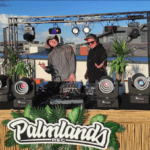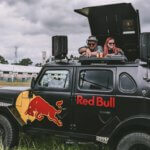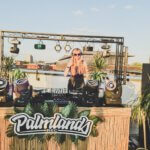 Here you can find sets from our latest events as well as our new mashup section.
We are a digital record label with an interest in unique Tech House tracks. If you have talent and a demo tape, feel free to send us your music. Our motto is: "Every artist deserves to be heard." You will get a feedback from us within a few days.
Become part of our Spotify playlist and send us your track.
By buying one of our merchandise products you support the project Palmlands Records.
Spreadshirt.com allows us to offer a wide range of products and fast shipping.
Choose the style that suits you!
PALMLANDS
RECORDS
Cooperations
By clicking on the logos of our cooperation partners, you will be redirected to an information page of the individual companies.

Palmlands Records
info@palmlands.de

(+49) 160 360 7692