Palmlands Records entstand aus dem, von Purple Palms in Dortmund gegründeten Tech House Kollektiv Roughsound. Musikalisch bewegen sich die DJs des Kollektivs im Bereich Tech- und Deep House. Mit diesem Sound verwöhnen sie Gäste in Clubs und Beach Bars sowie Besucher von Events wie der Aperol Pool Concert Tour von Aperol Spritz. Seit Sommer 2021 darf sich Palmlands Records als Resident DJ-Kollektiv in der Strandbar Herr Walter in Dortmund bezeichnen. Im Oktober 2021 startete das Kollektiv zusammen mit den Bölkerbrüdern die erfolgreiche Festivalreihe "Sinnerville" im Silent Sinners Club Dortmund. Seit Mitte 2021 agiert das Kollektiv ebenfalls als Musiklabel.
Hier findest du auch alle bereits veröffentlichten Tracks und Collabs von Palmlands Records.
06.08. WALTER TANZT – HERR WALTER DORTMUND
12.08. SAUSALITOS DORTMUND
13.08. MOLLYWOOD POOL SESSION – PALMLANDS STAGE
14.08. WALTER CHILLT – HERR WALTER DORTMUND
03.09. THE HOUSE OF MARK BALE – 1 TAG 2 EVENTS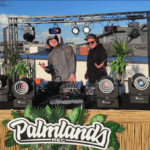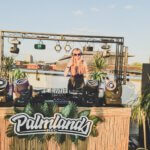 Immer die aktuellsten Sets und Playlisten von unseren Events und Live- Auftritten. Hier findest du auch unsere neue Mashup Sektion.
WIr sind ein digitales Plattenlabel mit Interesse an einzigartigen Sounds im Bereich House.
Wenn du Talent und ein Demotape hast, zögere nicht uns deine Musik zuzusenden. Unser Motto lautet:
"Jeder Künstler verdient es, gehört zu werden."
Du kriegst von uns auf jeden fall innerhalb weniger Tage ein Feedback von uns.
Werde Teil unserer Spotify Playlist und sende uns deinen Track zu.
Mit dem Kauf eines unserer Merchandise Produkte unterstützt du das Projekt Palmlands Records.
Spreadshirt.de ermöglicht uns eine breite Produktpalette und einen schnellen Versand.
Suche dir den passenden Style aus.
Hier ist für jeden was dabei!
Palmlands Records
info@palmlands.de

(+49) 160 360 7692